231 | Will Di Novi (Hot Docs Podcast Festival)
My Summer Lair Chapter #231: What Makes You Push Play On A Podcast?
Growing up we had TV hosts. MuchMusic and MTV had classic VJs and even now though it's been years since they've been on the air the connection to these individuals runs deep. Lots of children's TV shows have popular hosts Mister Rogers, Mr. Dressup and others.
A connection was forged through intimacy…we invited these people into our homes and into our lives. And that love was reciprocated; they shared their lives and told us stories. It's a different relationship than what we had with celebrities. Yes we had a connection…or wished we did with a celebrity but they were often playing a character stuck in unrealistic situations.
A music VJ was authentic…they had the same enthusiasm for the bands I liked. They were excited about a new album…or an upcoming tour.
So podcasting as a form of media intimacy isn't entirely new. We've always had digital friends; we respond to strong or distinct personalities. Though the medium has changed we know this experience; just as we know the hosts of our favourite podcasts.
And on January 25 through January 28 some of those familiar hosts will be coming to the Hot Docs Podcast Festival.
We got Michael Lewis in conversation with Ira Glass, yo! Moneyball means This American Life. Full Release Live with Samantha Bee will have a surprise guest. I asked Will Di Novi, co-curator of the Podcast Festival, for a hint.
You'll hafta stay tuned for that.
And there's informative panels for podcast creators: from editing to crafting a good talk show to networking with decision makers from the CBC, Amazon and Wondery and lots more.
Will is gonna get into all of this and lots more. His enthusiasm for podcasting and his vision for what it could be is infectious. As he shares in this conversation: "At Hot Docs our main MO is to celebrate the art and craft of nonfiction storytelling." And with the Hot Docs Podcast Festival they've done just that.
Go to HotDocs.ca for the schedule, ticket prices and to check out the full lineup.
Though as you'll listen Will and I chronicle this incredible podcast festival.
Oh! And even though it's based in Toronto you don't hafta be: this is all online and you can sign up anywhere you got wifi. How sweet is that…a no pants podcast festival. (#DownWithPants!)
Chilling on your couch and hanging out with Ira Glass. Behold the power of the podcast medium.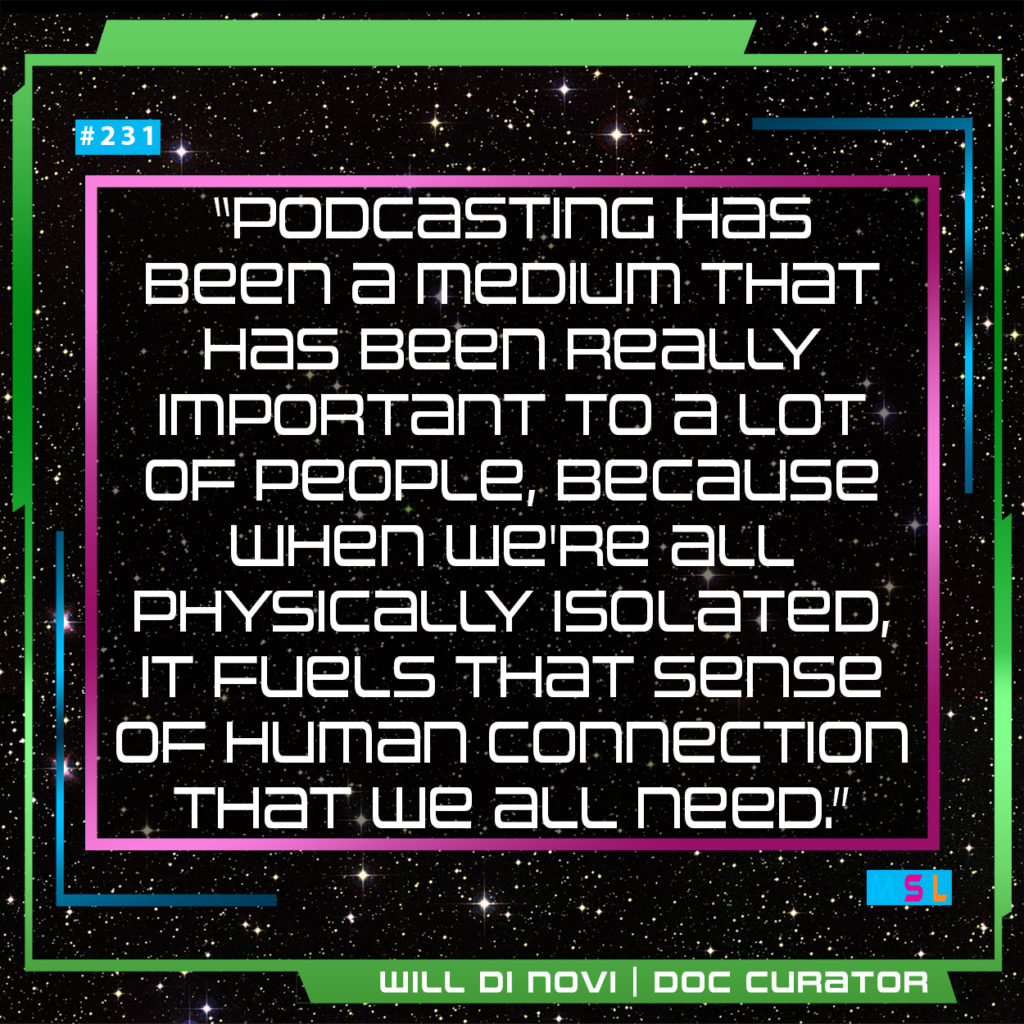 Hot Docs Podcast Festival @ W • T • F
Host Sammy Younan
Recorded: Friday January 21, 2021 at 2:30pm (EST)
Stress free pop culture tastefully harvested for your divine delight. Once a week a carefully curated edition of My Pal Sammy goes directly to your inbox. Sign up for my newsletter because the F in FOMO doesn't stand for Fun.